Business Process Management (BPM) Education and Training
Delivering world class education and training to improve your business processes
Internationally Accredited BPM Certification and Software Training

We deliver world class education programs on Business Process Management and related products.
BPM courses from BPTrends Associates complement programs developed by Leonardo Consulting.

BPM Software training courses teach the use of a range of BPM software tools and systems.
BPM Certificates and Courses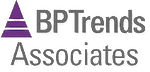 The Leonardo Consulting BPM Curriculum will assist you to develop all of the required capabilities for effective process-based management. There are 7 world class courses in our comprehensive BPM Training curriculum, delivered in Australia and New Zealand by experienced consultant practitioners who understand the local environment.
Read more about BPM Training Courses
BPM Software Training

Leonardo Consulting hosts a range of practical hands on courses focussed on improving your understanding of the BPM software used in your organisation. In this training not only will we show you how to operate the tool but also important concepts around the effective application of it for your project.

Read more about Software Training
Innovation Training

This new course, developed by ES Learning, delivers you a detailed understanding of each of the building blocks that make up an innovative system, product, service, or a space and strategies for facilitating teams through the innovation process.

Read more about Innovation Training