Our People - Leaders in BPM and EA
Our demonstrated capability and experience will sustain improvement of your organisational performance.
Our Team of Consultants
We value the sustained development of capable, credible and disciplined consultants who significantly influence the success of your business through reliable, innovative and pragmatic advice.
We are committed to employing, retaining and developing knowledgeable and experienced BPM / EA consultants to deliver our services. Active professional development ensures that our consultants stay ahead in their areas of expertise. The significant technical and business know-how of our team is complemented by global experience. Across the Leonardo team we speak 14 languages and have lived in 10 countries across six continents.
Management Team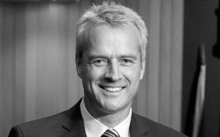 Chris Nagel
Managing Director and Founder
Connect with Chris on LinkedIn
Chris Nagel is the Managing Director of Leonardo Consulting. He is a founding member of the Leonardo team and has played a major role in establishing the consulting practice and bringing the ARIS Process Platform to Australia. In parallel to his business development and management roles, Chris has been an active consultant and has been involved in many projects at a senior consulting level.
With tertiary qualifications in both Industrial Engineering and Information Technology, Chris has a unique mixture of information and engineering awareness. Added to the mix is his other experience in IT operations, sales and general management. This combination means that he is able to bridge the all too common gap between business and technology. This is particularly important in the Business Process Management field where removing the business/IT divide should be an important outcome.
---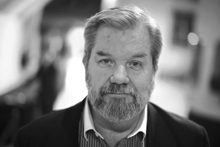 Roger Tregear
Consulting Director
Connect with Roger on LinkedIn
Read 'The Case for Process Architecture' article
Roger is the Manager of Leonardo International in the Leonardo Consulting team. He spends his working life talking, consulting, thinking and writing about analysis, Leonardo improvement and management of business processes.
Often working as a "thinking partner" and mentor, he provides business process and problem analysis consulting services. He has been involved in many business analysis, technology and marketing assignments. 28 years experience as a business, management and IT consultant means that Roger has well developed insight into the nature of business improvement and problem resolution. Roger also delivers many of the courses in the BPM curriculum.
---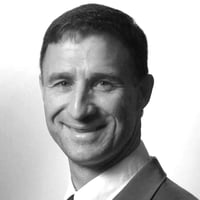 Marco Fargnoli
Consulting Principal
Queensland Team Leader
Connect with Marco on LinkedIn
Read 'Selecting a Process Measurement Framework' article
Marco's 25 years' experience in small to large business operations from the 'shop floor' as an Avionics Technician to the 'Executive boardroom' as the Global Business Process Manager for GE Aviation Systems has provided in depth business knowledge and an excellent practical foundation to his academic qualification, Master in Business Process Management.
Marco has worked with XcOs and business leaders in different companies and industries to develop process management capability and maturity.
He is passionate about relationships and his purpose is to influence business leaders in understanding their processes and aligning them to the business goals and objectives that provide successful customer and business outcomes. Marco is actively involved in his communities as Board Chair of a Non-State School and joint owner of a small fast food business that provides all profits to support community projects in Africa. To this end, he will continue to educate and drive change in Public an Private organisations through enterprise process management.
---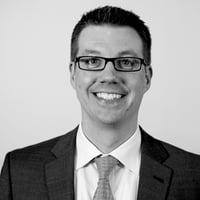 Andreas Havliza
Consulting Principal
Western Australia Team Leader
Connect with Andreas on LinkedIn
Read 'Linking GRC and BPM' article
Andreas' specialist areas of experience and expertise are Business Process Management (BPM), Governance, Risk & Compliance Management (GRC) as well as Enterprise Architecture (EA).

Andreas has been involved in many projects focused on the implementation and optimisation of Business Process Management. Introducing BPM Governance approaches, including the setting up of a BPM Centre of Excellence, documenting and re-engineering as well as optimising processes, and linking Risk and Compliance Management to BPM were the main aspects of the BPM projects carried out for customers. He also has been supporting the Enterprise Architecture office of a large resource company in Perth. Andreas has comprehensive experience with BPM tools such as ARIS.


---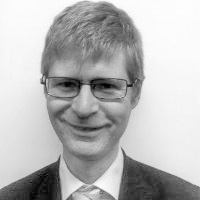 Darren Wright
Consulting Principal
Victorian Team Leader
Connect with Darren on LinkedIn
Read 'Why Business Processes Matter to Organizational Design' article
Darren is an experienced business analyst, business process specialist and business architect. He has worked in Australia and the US for a range of clients, both public and private sector. Darren has subject matter expertise in the tertiary education sector, and has significant experience in the government and financial services sectors.

Darren's experience has spanned business process analysis (including process engineering and design, process modelling, user requirements gathering and system specification), software package management (including supporting projects from start-up through to vendor selection, partnering arrangements and implementation), technical work (including technical solution architecture, software development and configuration management) and business architectural development (including development of business and process architectures from scratch and integration of business architectures with existing Enterprise Architecture frameworks).