Signavio
Leonardo and Signavio
Leonardo and Signavio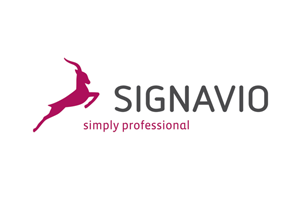 Leonardo Consulting is a proud partner of Signavio. We specialise in implementation and development services of the Signavio® solution.
We provide expertise and leadership with Signavio in:
processes analysis
customization
integration
deployment
AMS services
What is Signavio?

Signavio is a leading Business Process Management (BPM) software solution provider – helping organizations achieve operational excellence through collaborative design and powerful modelling capabilities. Delivered on premise or in the cloud, Signavio's Process Editor provides browser-based modelling, analysis, and optimization for business processes according to industry standard BPMN 2.0.

Process Editor enables modellers to share, run simulations, generate process cost reports, integrate processes with execution engines, and more.

In addition, Signavio offers its users a free Enterprise Architecture (EA) tool, ArchiMate 2.1, which allows organizations to adopt a common platform and bridge the gap between IT and business users.

Developed in collaboration with Cisco, Signavio's ArchiMate standards are aligned with the TOGAF® architecture content metamodel and helps keep the EA model maintained by IT in sync with the process landscape modelled by the business process owners.

More than 450 companies worldwide use Signavio to document, share and improve their processes as well as align EA and BPM within their organization.